The DLG Test Centre in Groß-Umstadt provides farmers with information that is an important decision-making aid for investments and practical use.
Around 3,000 experts contribute their know-how on a voluntary basis to committees, commissions and quality audits.
The DLG exhibitions offer a platform for presenting innovations, modern products, methods and services and for fostering intensive dialogue.
Current News: Agriculture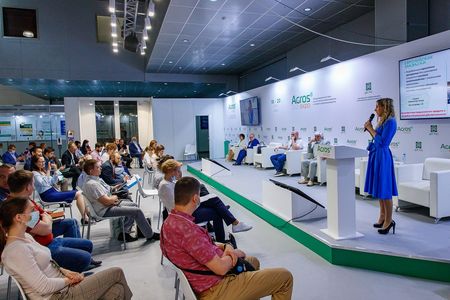 DLG's AGROS 2021 event concluded: Russia's animal husbandry industry is back in business
01.06.2021
• The international trade fair for technologies for animal production observes increasing interest in pig and cattle genetics, feed and robotic milking technology • AGROS attracted 278 exhibitors from 22 countries; ...
The DLG food product tests supply consumers with neutral and independent findings regarding the quality of food products.
The Competence Center offers a broad range of events, expert conferences, seminars and training courses.
DLG AgriFuture Insights
DLG-Agrifuture Insights supplies essential information for agribusiness and farmers from the world's most important agricultural regions.
DLG Agrifuture is the online information magazine for European agribusiness of the German Agricultural Society (DLG).