The DLG Test Centre in Groß-Umstadt provides farmers with information that is an important decision-making aid for investments and practical use.
Around 3,000 experts contribute their know-how on a voluntary basis to committees, commissions and quality audits.
The DLG exhibitions offer a platform for presenting innovations, modern products, methods and services and for fostering intensive dialogue.
Current News: Agriculture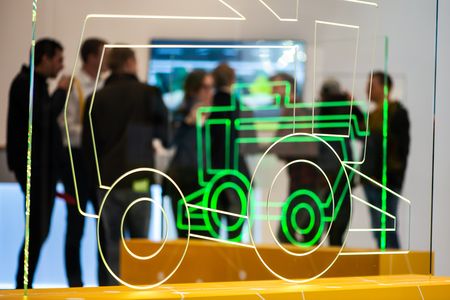 Detect defects before they occur: SYSTEMS & COMPONENTS 2022 shows how smart maintenance is increasingly becoming a reality in the off-highway sector_
15.09.2021
What does "smart maintenance" mean for the future in the off-highway sector and how can innovative developments in predictive maintenance be profitably applied in agriculture, construction and forestry? Answers to ...
The DLG food product tests supply consumers with neutral and independent findings regarding the quality of food products.
The Competence Center offers a broad range of events, expert conferences, seminars and training courses.
DLG AgriFuture Insights
DLG-Agrifuture Insights supplies essential information for agribusiness and farmers from the world's most important agricultural regions.
DLG Agrifuture is the online information magazine for European agribusiness of the German Agricultural Society (DLG).