The DLG Test Centre in Groß-Umstadt provides farmers with information that is an important decision-making aid for investments and practical use.
Around 3,000 experts contribute their know-how on a voluntary basis to committees, commissions and quality audits.
The DLG exhibitions offer a platform for presenting innovations, modern products, methods and services and for fostering intensive dialogue.
Current News: Agriculture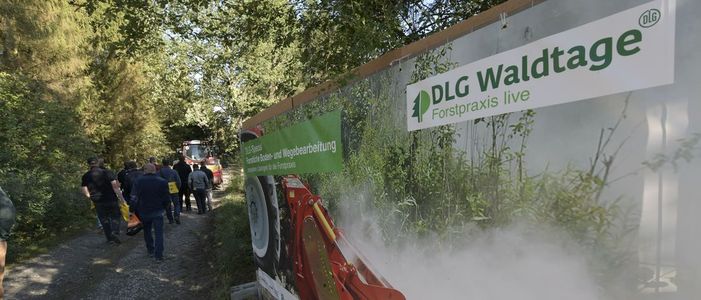 DLG intensifies its forestry offering in 2021 with expanded events program in Germany and a forest focus at Agritechnica
20.10.2020
New events and formats: DLG-PraxisSpot "Forest" – DLG-Waldtage postponed to 2022 – Brilon Forest Symposium – DLG Forest World at Agritechnica 2021 – Forest Romania 2021 – Digital information services ...
EuroTier China exhibition sends positive signal to livestock and exhibition sectors: fairs with in-person knowledge-sharing also possible in the pandemic
22.09.2020
Over 12,000 visitors over three days; Trade show offered physical and virtual platforms; The German ministry of agriculture co-sponsored opening ceremony and contributed with a German pavilion
The DLG food product tests supply consumers with neutral and independent findings regarding the quality of food products.
The Competence Center offers a broad range of events, expert conferences, seminars and training courses.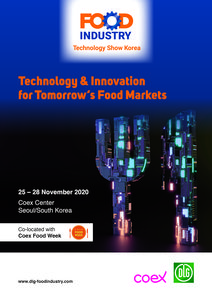 Food Industry Technology Show Korea celebrates its premiere in 2020
21.11.2019
In cooperation with Korea's leading trade fair organiser Coex, DLG is organising a new trade fair focussing on International Food Technology. – The event will take place parallel to the 15th edition of Coex Food Week. ...
DLG AgriFuture Insights
DLG-Agrifuture Insights supplies essential information for agribusiness and farmers from the world's most important agricultural regions.
DLG Agrifuture is the online information magazine for European agribusiness of the German Agricultural Society (DLG).