DLG is deeply concerned by the war in Ukraine
DLG condemns the war in Ukraine, which is a violation of international law. As a partner to the European agricultural industry and a representative of a free Europe with the right to freedom, peace, the self-determination of all states and cross-border personal and professional dialogue, DLG views the attack on Ukraine with great concern. DLG's thoughts are with all of the people affected by the war and the farmers in this important agricultural region. Our special support is aimed at our employees and DLG members on the ground.
To offer the people in Ukraine quick and uncomplicated help, DLG is supporting the donation campaigns initiated by various national and international organisations. A list of these is available here.
The DLG Test Centre in Groß-Umstadt provides farmers with information that is an important decision-making aid for investments and practical use.
Around 3,000 experts contribute their know-how on a voluntary basis to committees, commissions and quality audits.
The DLG exhibitions offer a platform for presenting innovations, modern products, methods and services and for fostering intensive dialogue.
Current News: Agriculture
EuroTier 2022: World-leading livestock trade fair: showcasing international solutions with professional technical program
19.07.2022
From 15 to 18 November in Hanover, Germany – accompanying digital program launched October 2022 - High visitor interest four months before start of trade fair - Around 1,600 exhibitors from 55 countries expected – ...
The DLG food product tests supply consumers with neutral and independent findings regarding the quality of food products.
The Competence Center offers a broad range of events, expert conferences, seminars and training courses.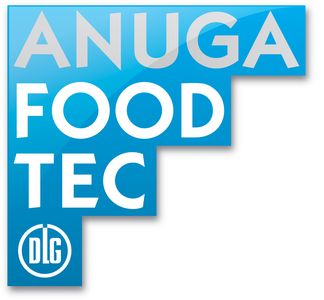 The DLG at Anuga FoodTec 2022: Share knowledge, promote innovation, ensure quality
02.03.2022
Technical programme and Winner Talks made by DLG - International FoodTec Award winners discuss trends and visions - DLG stand presents innovations and information on food technology, food sensory analysis, quality and ...
DLG Agrifuture is the online information magazine for European agribusiness of the German Agricultural Society (DLG).